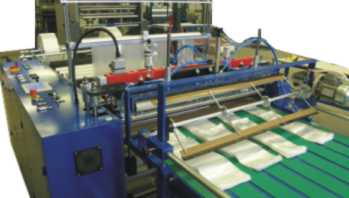 GD-902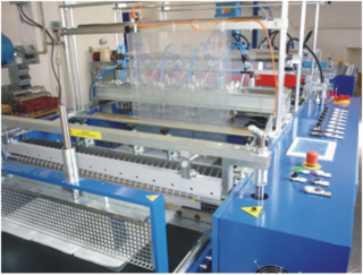 GD-1100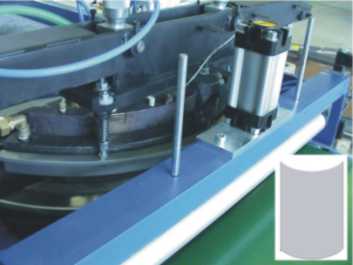 GD-Semicircular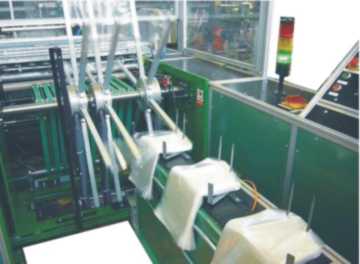 GD-Wicketer902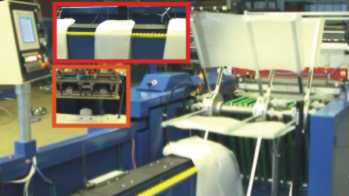 GD-Wicketer702

GD-Rollo600S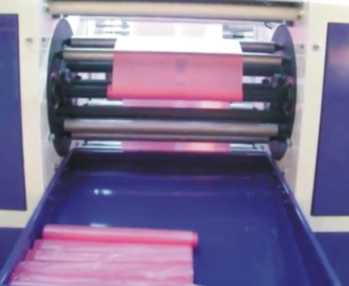 GD-Rollo600DA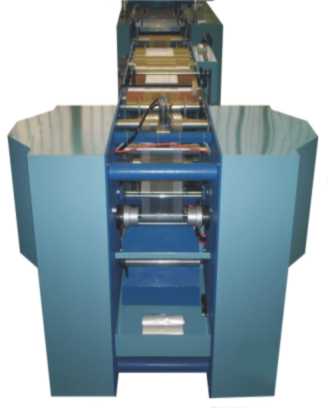 GD-Rollo500S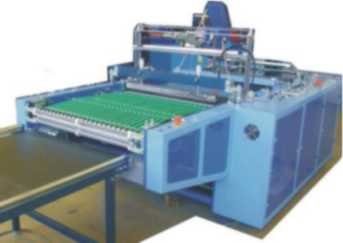 GD-1300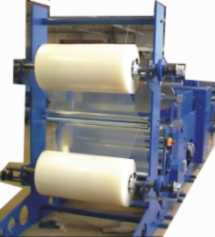 GD-3side sealing
| | |
| --- | --- |
| New generation module-type electronic bag making machines. 1;2;3;4-lines | |
General Plastics GmbH builds a new generation of electronic BAG MAKING MACHINES that, equipped with a large range of ancillaries, are suitable for the production of different types of bags. A computer controller makes the programming easier, stores the standard production and manages each work clearly.
MAIN CHARACTERISTICS:
High speed line for producing Shoppers and Bottomwelded Bags, collected on pins.

The type of production may be changed instantly by preselection on the control monitor, without changing the equipment.

Film advancement by electronic system.

Stabilised welding bar with Ni/Cr strip, closed-circuit liquid cooling system.

Autonomous heat exchanger, wielding bar temperature of about 30 - 40° C.

Oscillating stacking system of bags to avoid the sticking of the weldings.

Hollow punch for Shoppers with automatic compensation of rotating plates, with device for adjusting the cutting incidence, to prevent the wear of discs.

Monitor for the electronic control of working cycles, signals and instructions to eliminate the causes of stopping.

Group for: reel-holder - cut and seal unit - gusseting unit - stacking table - available in a variety of models according to customer demands.
MODEL

GD-402

GD-502

GD-702

GD-902

GD-1302

GD-1502

NUMBER OF TRUCKS

pcs

1

1

1;2

1;2;3

1;2;3;4

1;2;3;4

WELDING WIDTH MAX.

mm

400

500

700

900

1300

1500

BAG LENGTH MAX.

mm

150-650+x

150-650+x

150-700+x

150-800+x

150-1000+x

200-1000+x

REEL DIAMETER MAX.

mm

600

600

600

600

800

900

FILM THICKNESS

mm

0,008-0,15

0,008-0,15

0,008-0,15

0,01-0,15

0,01-0,2

0,01-02

MECHANICAL SPEED

(cycle/min./truck)

pcs

150-200

(300)

150-200

(300)

150-200

(300)

150-200

(300)

150-200

(250)

150-200

(250)

GD-Control Siemens


Patch, Soft loop


GD-700-Tshirt


GD-700-Tshirt


GD-Flower, Gloves


For Office File/Pockets

Garbage Bag on
roll machine
Bag on Roll
with core

| | | |
| --- | --- | --- |
| | | |
| GD-3side sealing | GD-502 | GD-202 |

| | | |
| --- | --- | --- |
| | | |
| GD-502 | GD-700 with Labels | GD-402 |
*MACHINE WITH SERVO MOTOR AND COMPUTER CONTROLLER
All machines MADE BY General Plastics Europe.
Very competitive prices